How to select the perfect site for your New Mexico custom home
There are many things to think about when you're picking a lot. If you're in a city or town, you may be thinking about commute time, the quality of the neighborhood, or proximity to great restaurants or entertainment. Parents will be thinking about the school district; retirees may be thinking about walkability to grocery stores and gyms.
When you're looking for a site in a mountainous area like Angel Fire, New Mexico, the views are likely a top consideration. It's key to find a property with great views that you can control. You can't cut trees on a neighboring lot. Similarly, you wouldn't want to cut too many trees down on your lot and risk upsetting your neighbors.
Building in the mountains also presents some unique challenges and opportunities.
Grade, or steepness, is a quality of most lots in the area. How steep is the property? Will the grade work for you and your family when and if you're walking about or caring for the property? Will it work for a driveway? How will the grade affect where and what kind of waste management systems are possible? Lots with a grade of 20 percent or more may require additional engineering and special use permits, which add cost and time to the building forecast.
Rural mountain communities like Angel Fire also have to think about access to utilities. How close is the nearest power and water infrastructure to the property under consideration? What internet connectivity and speed options are available?
Northern New Mexico recently put down fiber-optic infrastructure that is now available for residential customers — which is a big deal.
And then, of course, there is the snow. Lucky for the countless skiers and outdoor adventurers, average annual snowfall in Northern New Mexico can range from 100–300 inches. Surely, this is a draw for the local ski resorts, Angel Fire Resort, Taos Ski Valley, and Red River Ski Area. But from a homeowner's perspective, the snowfall is something to manage.
Eric explains, "It's not just being able to get a decent driveway you can get up and down, it's thinking several steps ahead to when the house is finished. Whether you are living in it, it is a second home, or a vacation rental, you're going to need to manage where and how snow is plowed."
Selecting the perfect site also involves balancing the design preferences that homeowners bring to the building process with an openness to letting the design be shaped by the site.
"You don't necessarily have to know what your home is going to look like before you find a property," says Eric. "In ideal scenarios, we design a home for the property. And that's something that you get when you work with us. We're both builder and designer."
As an experienced builder who has spent decades in Northern New Mexico, Eric can talk you through all these important points to consider when selecting a site.
A real-world example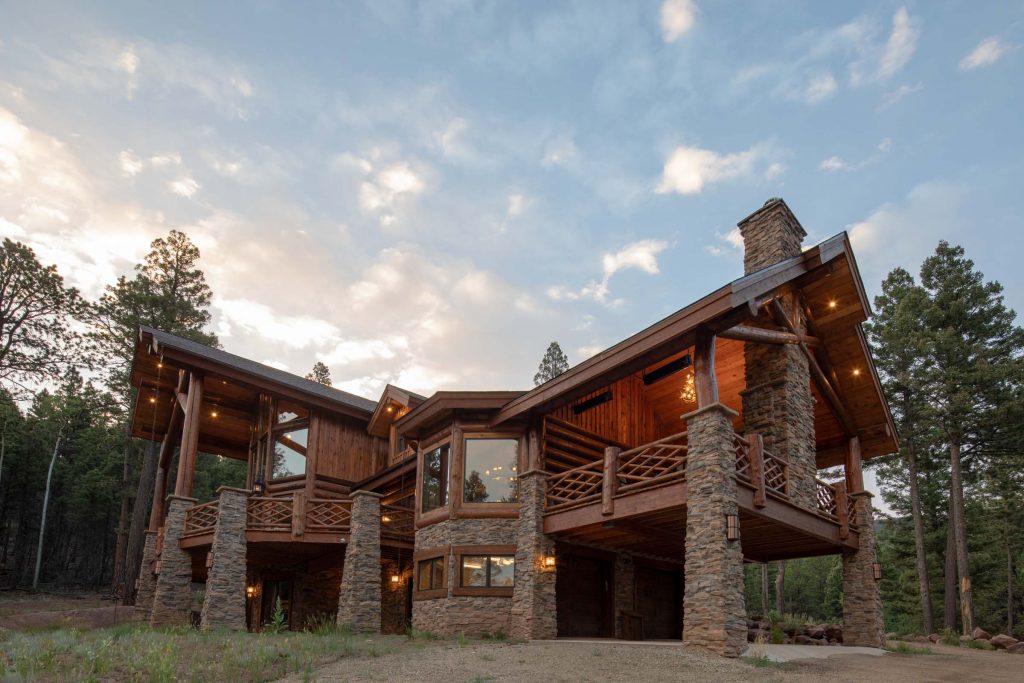 A couple of clients, we'll call them Dave and Susan, had seen a Mammoth Mill home and contacted us to discuss building a second home for them. The couple had an existing home in Angel Fire that they spent the summers and part of the winters in, but were looking for some upgrades.
Dave and Susan asked Eric about his favorite locations. They knew they wanted accessibility to the village, and great views were very important to them. They had looked at a few different areas on their own, but Eric mentioned a particular subdivision that happened to have an amazing lot.
Eric says, "Right off the bat, as I was pulling up to the property you could see these really breathtaking mountain views. All the big peaks."
The next thoughts that went through Eric's mind were about the driveway: can we get a driveway down to this location?
Homes on a slope will either be situated on the upside or the downside of the road. In this case, the homeowners would have to drive down into the lot to get to the property location where the home would likely be. As they walked the lot, Eric was already considering this key question: where do you site the house on the property?
The site had a mix of conifers, aspens, and foliage that Dave and Susan loved. Clearing for views while keeping as many trees as possible is a delicate dance. Mammoth Mill homes are known for offering great views throughout the house, from the great room and covered porches to dining areas and master baths.
Eric, Dave and Susan walked the property together, discussing these points — the driveway, the snow, the trees, the views. It seemed like the perfect spot. And perfect timing. This was last summer, leaving plenty of time for Dave and Susan to purchase the property and get started on the design process with Mammoth Mill.
"I love it when my clients contact me before they purchase a lot," says Eric. "That's an ideal scenario because we can help them think through things they may not have considered."
Once their home is built, it will be a refuge for Dave, Susan, and their entire family. The first step toward getting there was selecting the perfect site. "Everything we build in the mountains is a custom home. It's very personal," Eric says. "And the lot selection is the same thing. We want to make sure they love the property."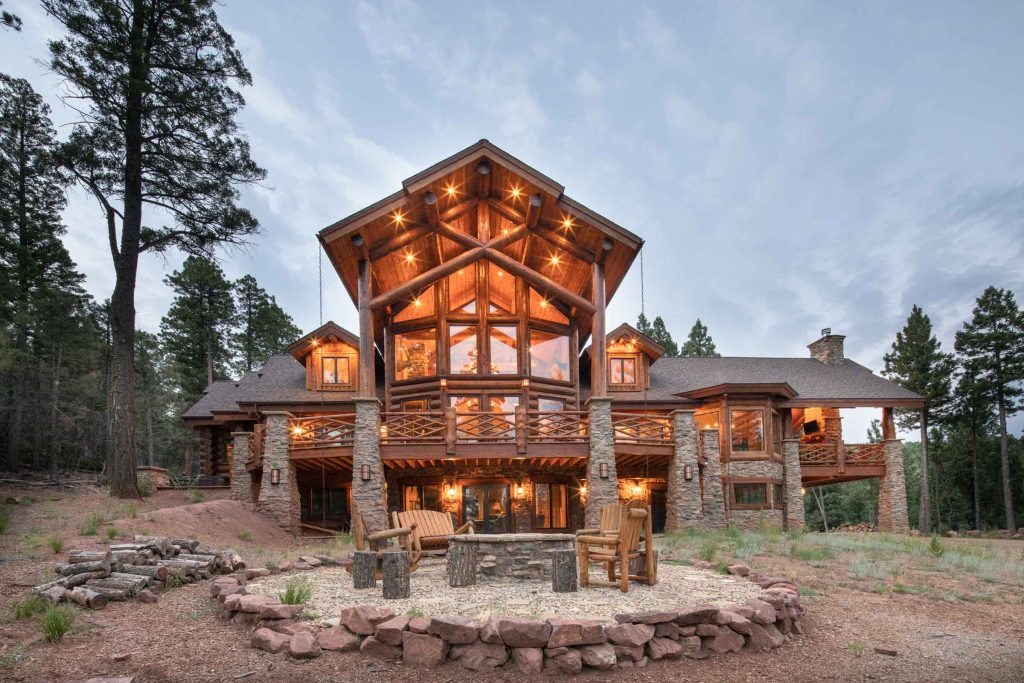 Stay tuned as the building process gets underway later this season. Eric will share more step-by-step insight into how Mammoth Mill creates a one-of-a-kind home in the mountains of Northern New Mexico.